Discover the natural beauty of the UAE at Sharjah Desert Park
Contents
Sharjah Desert Park was established in 1995 in the Seih Al Masmout protected area. It started off as a conservation area for the endangered flora and fauna in the area. Currently, it serves as an education and entertainment retreat with a stunning botanical garden and a petting farm. Desert Park Sharjah is also home to a breeding facility that rare desert wildlife species that have been rescued from endangered habitats.
The park is divided into three main sections - Children's Farm, the Arabian Wildlife Center, and the Natural History Museum. Located approximately 28 kilometers from Sharjah, the park is a must-see for nature lovers!
Things to See at Sharjah Desert Park
Sharjah Desert Park is home to numerous attractions and areas that are a must-see during a visit.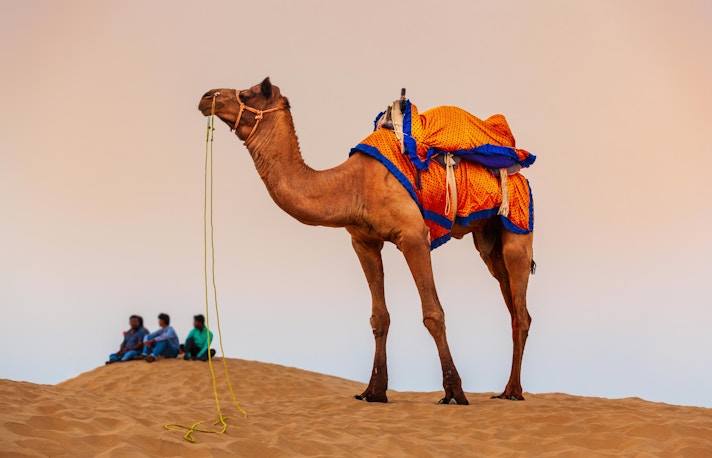 Children's Farm in Sharjah Desert Park
The Children's Farm was established in Sharjah Desert Park with the goal of developing cultural literacy and environmental consciousness among children. Kids have a chance to feed dogs, Arabic horses, cows, camels, and goats. Numerous sensitization workshops and exercises are held so that visitors of all age groups can get acquainted with these animals.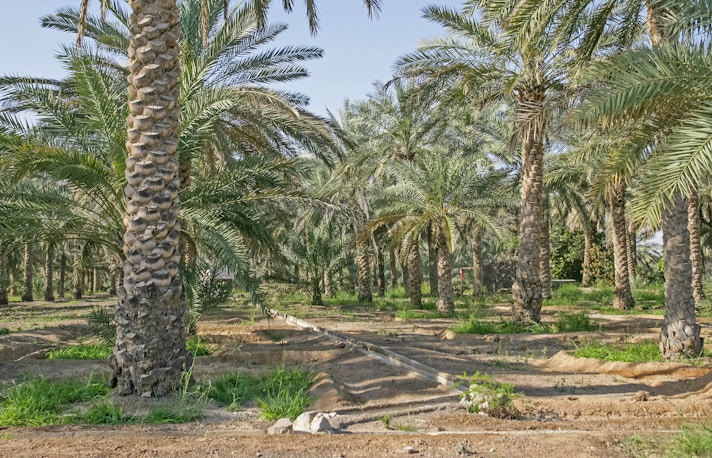 Natural History and Botanical Museum
The Botanical Museum, which was opened in 2008 features interactive exhibits and audiovisual activities that allow visitors to learn about algae, mushrooms, bushes, and grasses. The Botanical Museum consists of 5 sections, with each section exhibiting different environments and the flora and fauna found here.
Arabia's Wildlife Center
One of the highlights of the Sharjah Desert Park, the Arabian Wildlife Center was inaugurated in 1999. It is the first natural reserve learning center established in the UAE and aims to teach tourists about the creatures and species that live in the Arabic Peninsula.
Breeding Centre For Endangered Arabian Wildlife (BCEAW)
Founded in 1998, the BCEAW was established to protect the endangered species that were native to the area. Currently, it is a research base of endangered species such as Leopards, and the Arabian Cobra. The BCEAW also undertakes breeding programs for animals such as the cheetah and sand cat.
Please note this is currently not open to visitors.
Islamic Garden
Opened in 2014, the Islamic Garden is the first of its kind in the Middle East. The garden is home to plants from the Prophet Muhammad's Sunnah and the Holy Quran. There are a total of 44 species of plants, including kutum, lemon, aloes, henna, and others. Touchscreen interfaces and cards are present to learn more about these plants.
Sharjah Desert Park: FAQs
Is Sharjah Desert Park open?
Yes, Sharjah Desert Park is open now. On Sunday, Monday, Wednesday, and Thursday, the park is open from 9 AM to 5:30 PM. On Friday, the park is open from 2 PM to 5:30 PM. On Saturday, the park is open between 11 AM and 5:30 PM.
Is it worth visiting Sharjah Desert Park?
Yes, a visit to the Sharjah Desert Park is absolutely worth it! You can learn a great deal about the various species of plants and animals found in this region, as well as have a better understanding of the Arabian Peninsula.
What can I do at Sharjah Desert Park?
Sharjah Desert Park has numerous attractions and educational areas that let you interact with native animal and plant species.
What is the best time to visit Sharjah Desert Park?
The best time to visit Sharjah Desert Park is early in the mornings since crowds are less and the temperature is comparatively lower. Afternoons and evenings can get quite hot out in the desert.
How long does it take to explore the park?
You will require about 4 to 5 hours to fully explore and enjoy the park.